If you love cream cheese the way I do, these are the muffins for you. If I wasn't baking muffins every Monday, I would've baked a triple batch and frozen them until I ran out. Then I'd bake them again.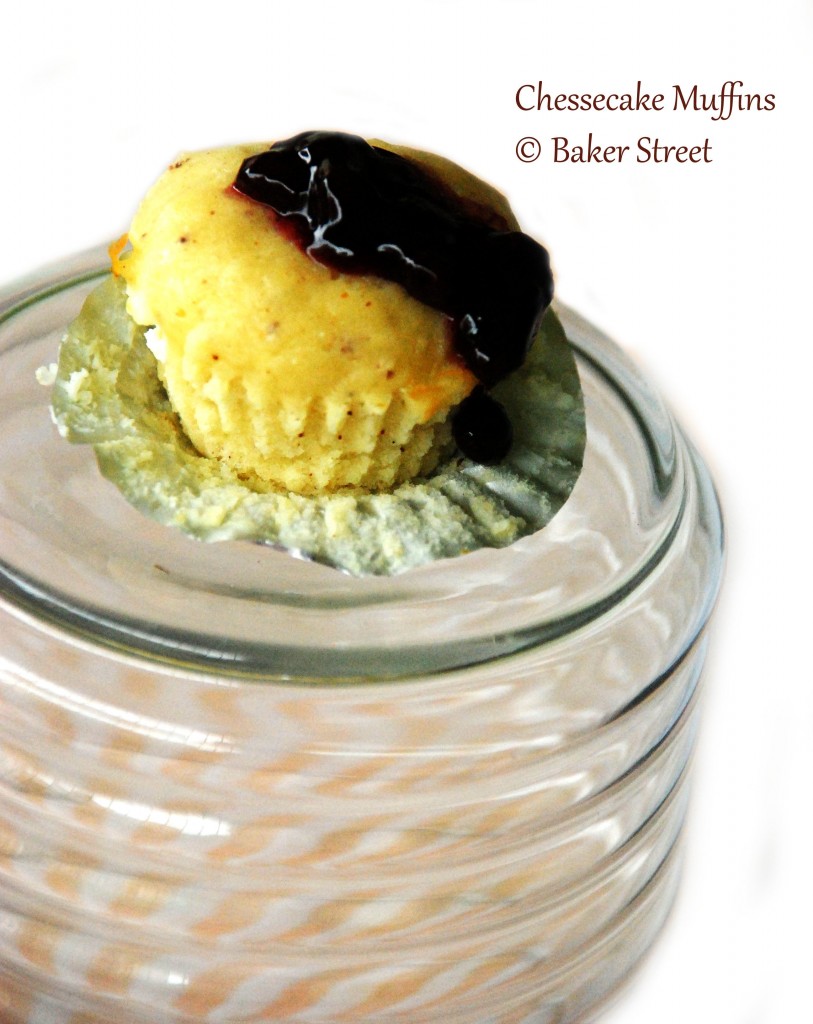 These muffins are delicious. Rich cream cheese enveloped in a moist cake-like batter with a hint of cinnamon. Need I say more?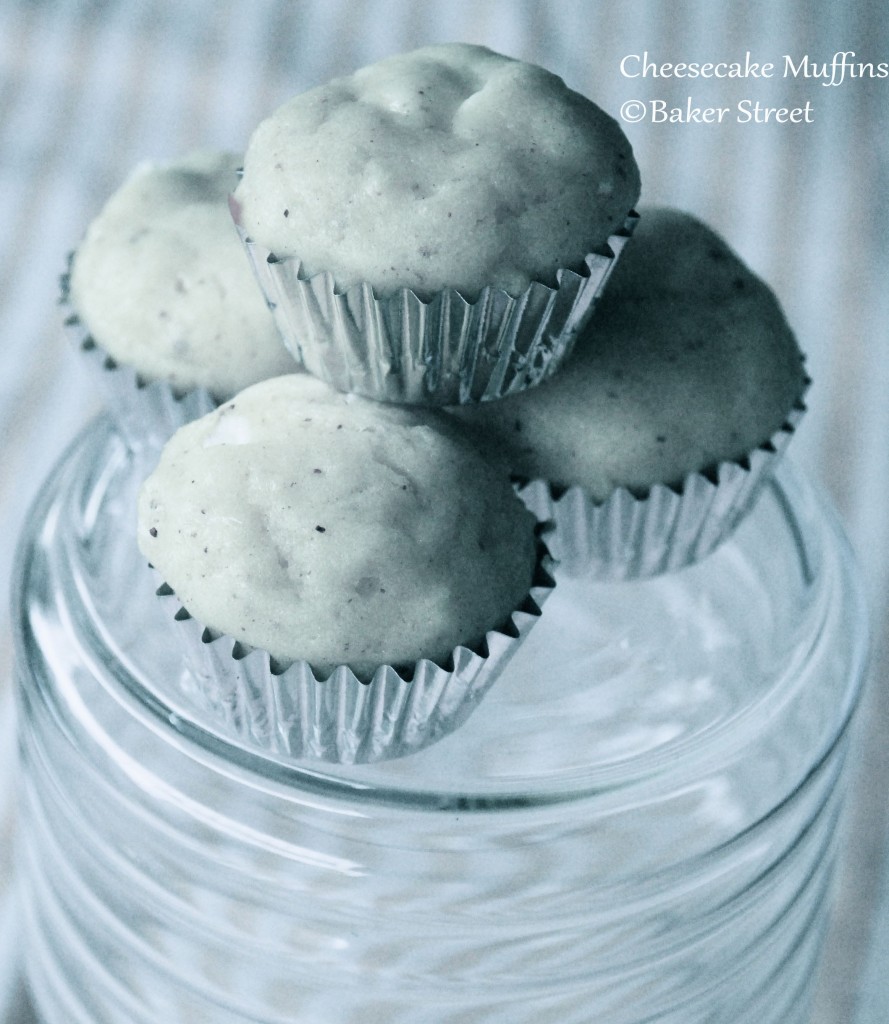 Muffin Monday: Cheesecake Muffins
Ingredients
21/2 cups Flour
11/2 tbsp Baking Powder
⅔ cups Caster Sugar
Finely grated rind of 2 medium oranges
½ tsp Salt
2 Eggs
250ml Milk
85g Butter, melted
For the Filling
175g half-fat soft cheese
3 tbsp Caster Sugar
6 small strawberries
Instructions
Preheat the oven to 200oc/Gas 6/fan oven 180oc.
Line a muffin tin with 12 paper cases. Sift the flour and baking powder into a large bowl, then stir in the sugar, ornage rind and salt.
Beat the eggs and milk together in a jug or bowl, then stir in the butter and gently mix into the dry ingredients to make a loose, slightly lumpy mixture. Do not overmix or the muffins will be tough.
Mix together the soft cheese and sugar for the filling. Half-fill the paper cases with the muffin mixture, then push half a strawberry into each. Top with a teaspoon of sweet cheese, then spoon over the remaining muffin mixture to cover and fill the muffin cases.
Bake for 15 minutes until well risen and golden on top. Remove from the tin and allow to cool completely on a wire rack.
Notes
I added ½ teaspoon ground cinnamon to the dry ingredients and then topped it with blueberry preserves.
Muffin Monday: Round Up
There are 10 fabulous versions of Cheesecake Muffins. Click below on the pictures to view.
Happy Baking!