Welcome to my first Cake Baking Blog Hop!
The food blog community always comes up with a zillion ways to connect blogs, share content and spread more joy along the way. Bloghop is a cool new tool to share content and spread the love.
When Junia emailed last week asking a group of bakers if we'd be interested in posting a recipe together and linking up with each others' blog to create a one-of-a-kind cake network, we agreed instantly.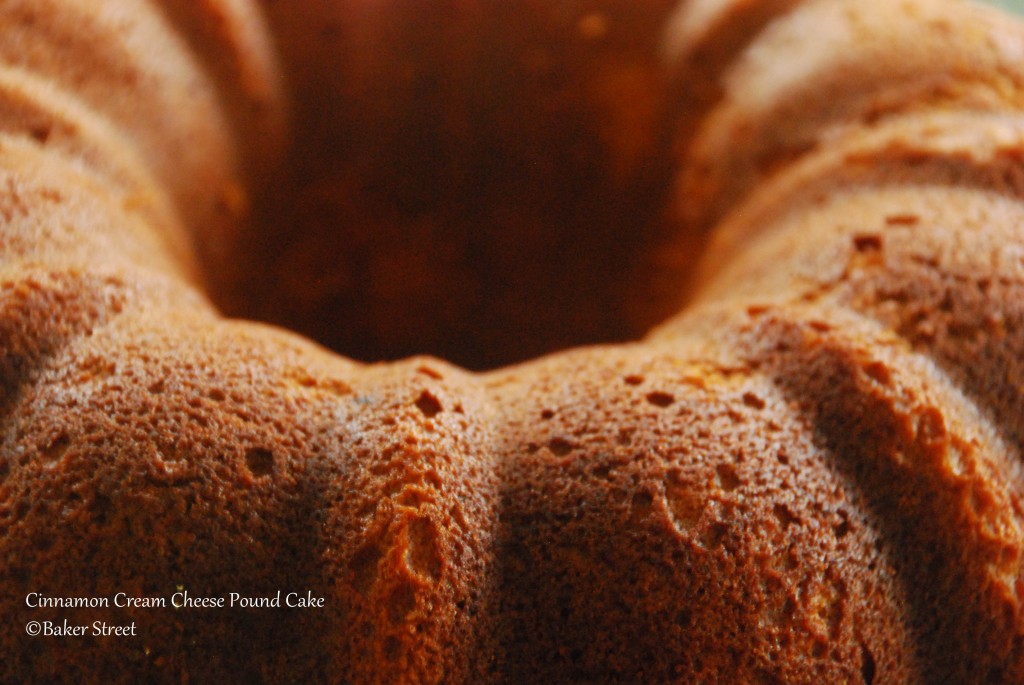 The idea is simple, 8 of us are not only posting 8 super delicious cake recipes for you but we are also welcoming you to share with us your favorite cake recipes during the month of August.
What I have for you today is an absolute favorite, Cream Cheese Cinnamon Pound Cake. What I most enjoy most about this cake is the baking part. The whole kitchen fills up with the scent of cinnamon. This deliciously dense pound cake has a rich and buttery flavor which makes this perfect for just about any time of the day, month, or year.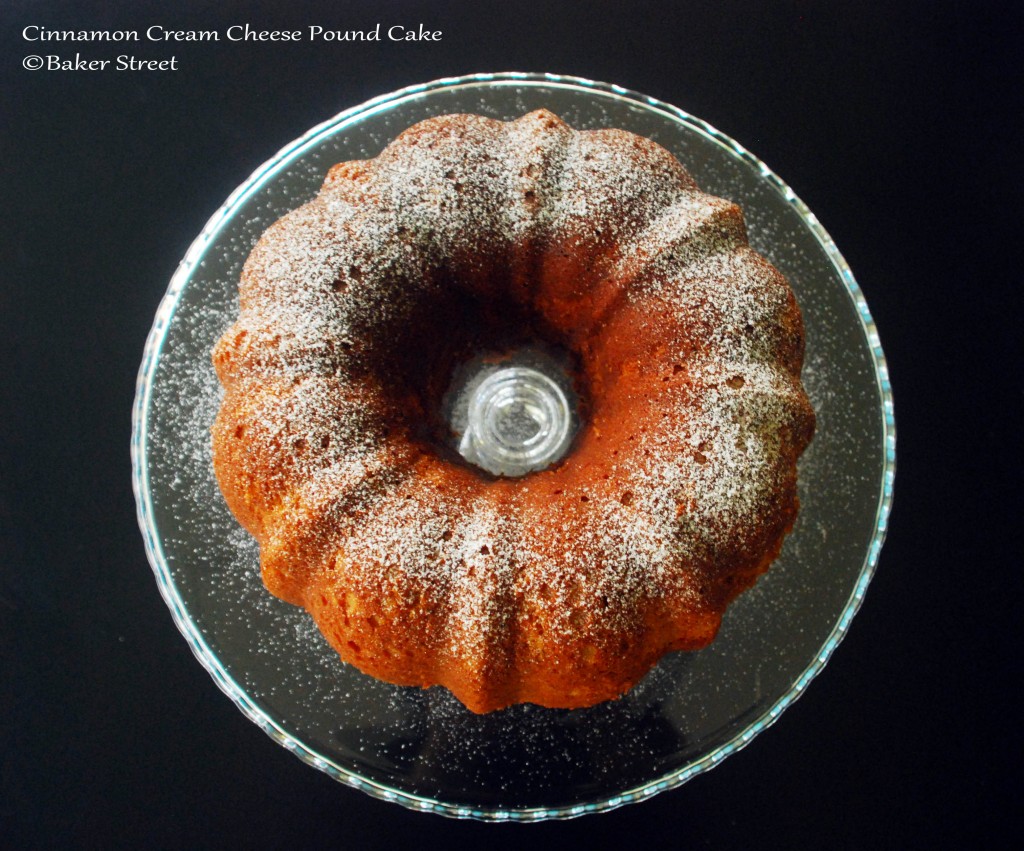 Cinnamon Cream Cheese Pound Cake
Author:
Adapted from Smitten Kitchen
Recipe type:
Dessert, Cake, Pound Cake
Ingredients
¾ cup unsalted butter, at room temperature
½ package (113 grams) cream cheese, at room temperature
1½ cups sugar
3 large eggs
1 teaspoon pure vanilla extract
11/2 cups all purpose flour
½ teaspoon salt
1 teaspoon ground cinnamon
½ teaspoon baking soda
¾ teaspoon baking powder
Instructions
Preheat the oven to 325°F. Lightly butter a 6-cup bundt pan.
In a medium bowl, sift flour, cinnamon, baking soda, baking powder and salt; set aside.
In a large bowl, butter and cream cheese beat with a mixer on medium speed until smooth and light in color.
Add the sugar, increase the speed to high, and beat until light and airy.
Add the eggs, one at a time, beating after each addition and scraping down the sides of the bowl with a rubber spatula as needed.
Add the vanilla, then the flour mixture. Beat just until incorporated.
Pour the batter into the prepared pan and shake lightly to even out the top. Bake until the cake is golden brown and a toothpick inserted in the cake comes out clean, 60 to 70 minutes.
Place the pan on a cake rack and cool for 20 minutes, then remove the cake from the pan and let it cool completely. Serve at room temperature.
Dust with powdered sugar and serve with a dollop of whipped cream if desired.
Please also visit my fellow bakers and check out the lovely cakes they are offering:
Summer Berry Cake by Valerie from Bon a Croquer
Banana Cake by Terra from  Cafe Terra Blog
Strawberry Ganache Fudge Cake by Yuri from Chef Pandita
Carrot Cake Muffins by Nelly from Cooking with Books
Cardamom Olive Oil Cake with Fig Muscat Relish by Annapet from The Daily Palette
Gluten-Free Chocolate Cake with Brown Sugar Icing by Stewart from EA Stewart
Green Tea Cake with Coconut Icing Mis Pensamientos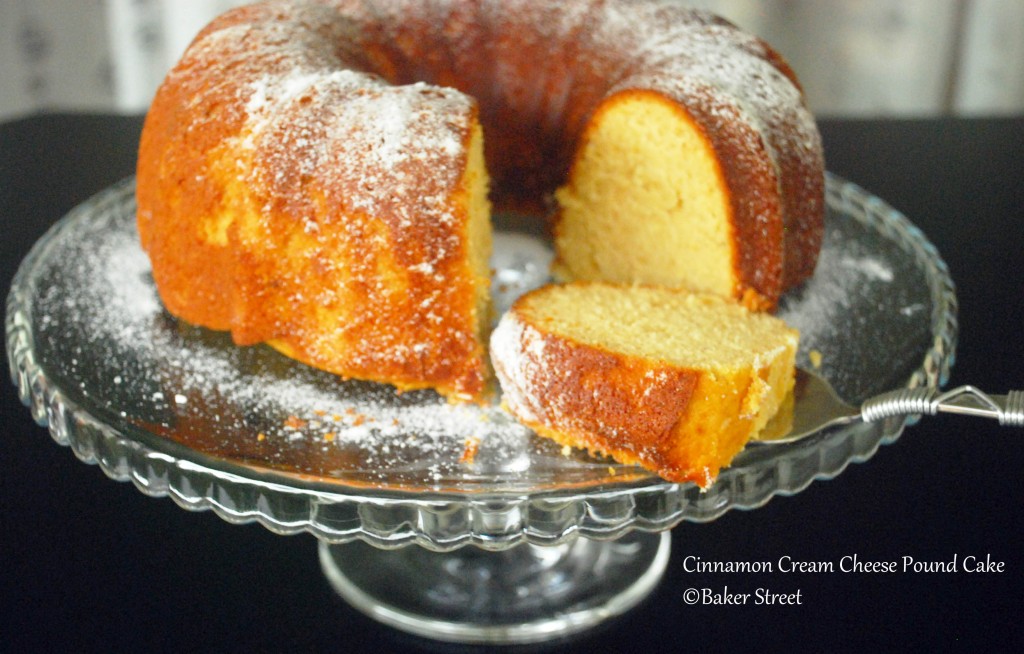 Happy Baking!