Cookies crumble
in life's winters;
Bake them again.
      – Haiku by @krnx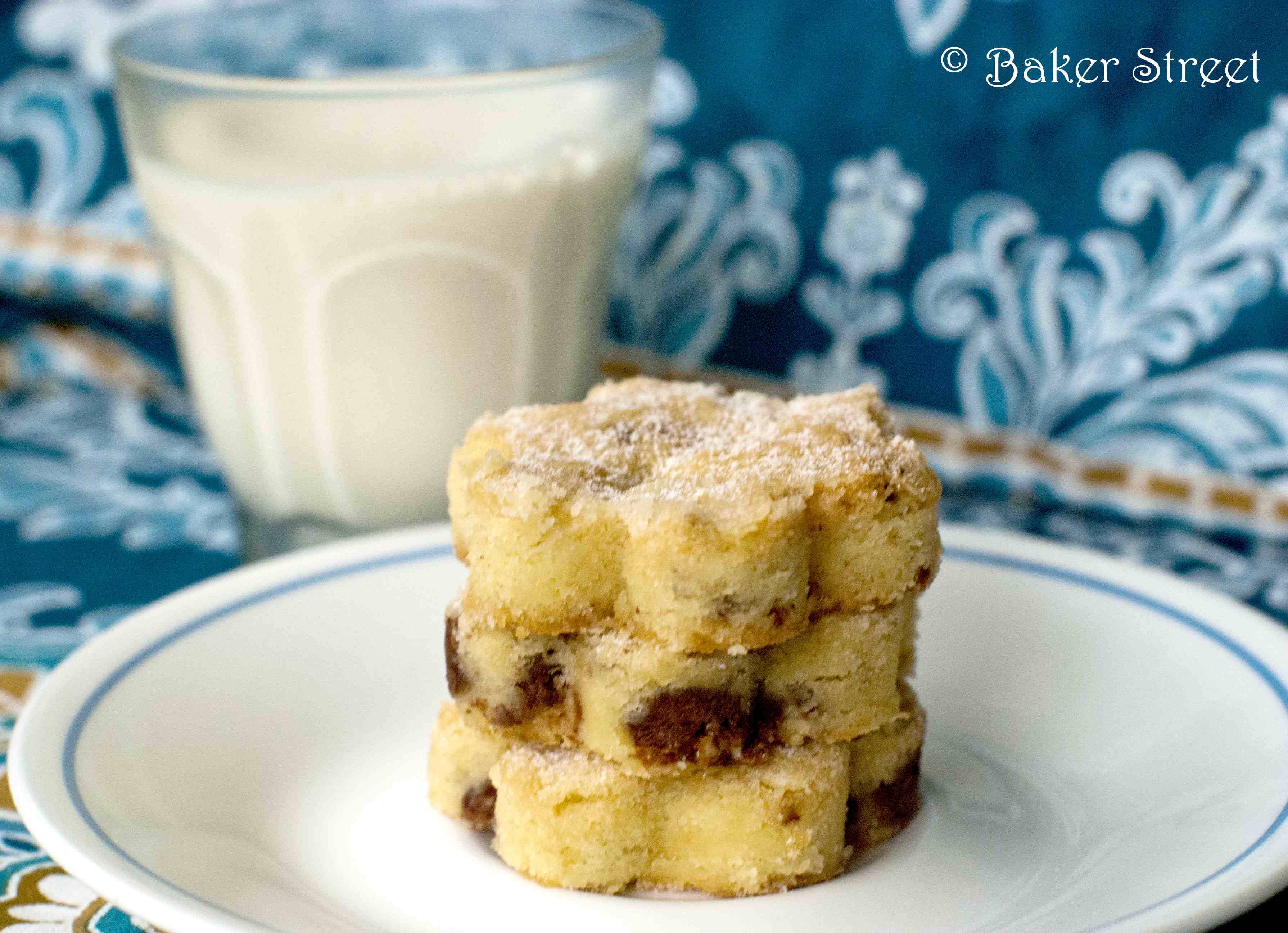 Unquestionably, shortbread is coffee's soulmate. It is but a cookie in its purest form.
Rich, delicate, petite shortbread cookies baked with the creamiest, most fragrant butter, promising chunks of nougat in every other bite … Addictive in their simplicity and melting on your tongue at every bite, the modest cookie never fails to surprise and charm.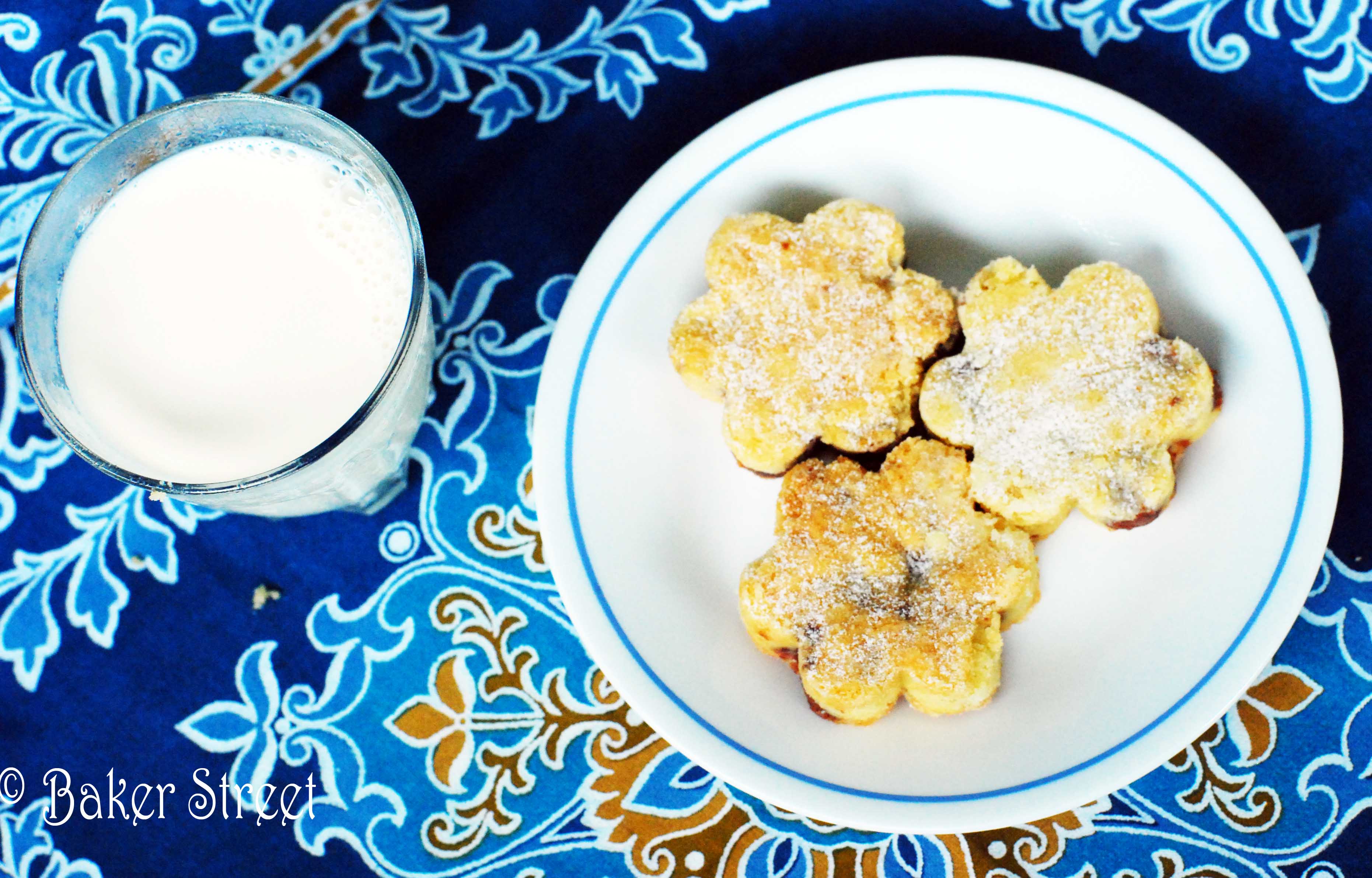 Here is a variation of my all time favorite shortbread recipe. With a ton of Toblerone left over after baking my Mini Toberlone Muffins (and this despite helping myself to it while baking; you can imagine how much I had to begin with), it's a simple recipe, easily adaptable.
Recipe type:
Cookies, Shortbread
Ingredients
2 cups butter, at room temperature
1 cup fine sugar
3½ cups flour
½ cup cornstarch
2 X 100 g bars Toblerone chocolate, chopped
3 Tbsp sifted icing sugar
Instructions
Preheat oven to 350
In a medium bowl, Combine flour and cornstarch and set aside
In a large bowl, beat butter and sugar on high speed until light and fluffy.
Gradually add the flour mixture to the butter mixture, beating until well blended.
Gently stir in the chopped chocolate.
Spread it evenly on a cookie tray and bake 20 to 25 minutes or until lightly browned.
Cool 5 minutes on baking sheet. Sprinkle with icing sugar.
Remove to wire racks and cool completely. Using cookie cutters cut it in any shape you like
Happy Baking!