"Caramels are only a fad. Chocolate is a permanent thing." – Milton Snavely Hershey.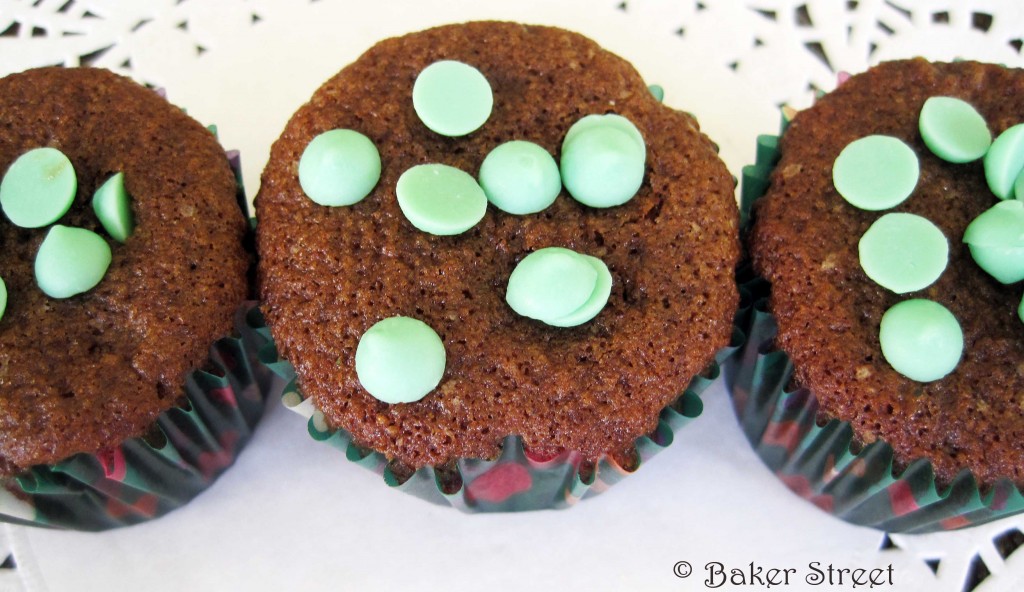 The origins of the word 'Muffin' is uncertain. It either comes from the French Moufflet; which means 'soft bread' or from the German Muffe, which is a type of cake.
What is certain about muffins however, is that they are ideal for all occasions. A mid-morning snack; a naughty nibble in the middle of the night or a sumptuous gift to give. There is absolutely no better feeling than to wake up to a warm muffin right out of the oven.
I ran a quick poll on Twitter and asked my closest tweeps what their favorite muffin was. The answer was near unanimous: chocolate! Blueberry was a distant second. So here we go: a super quick chocolate fix. Dark, rich cocoa powder and chocolate chips. These muffins are just the thing for a late-morning pick-me-up with a cup of coffee or cold milk.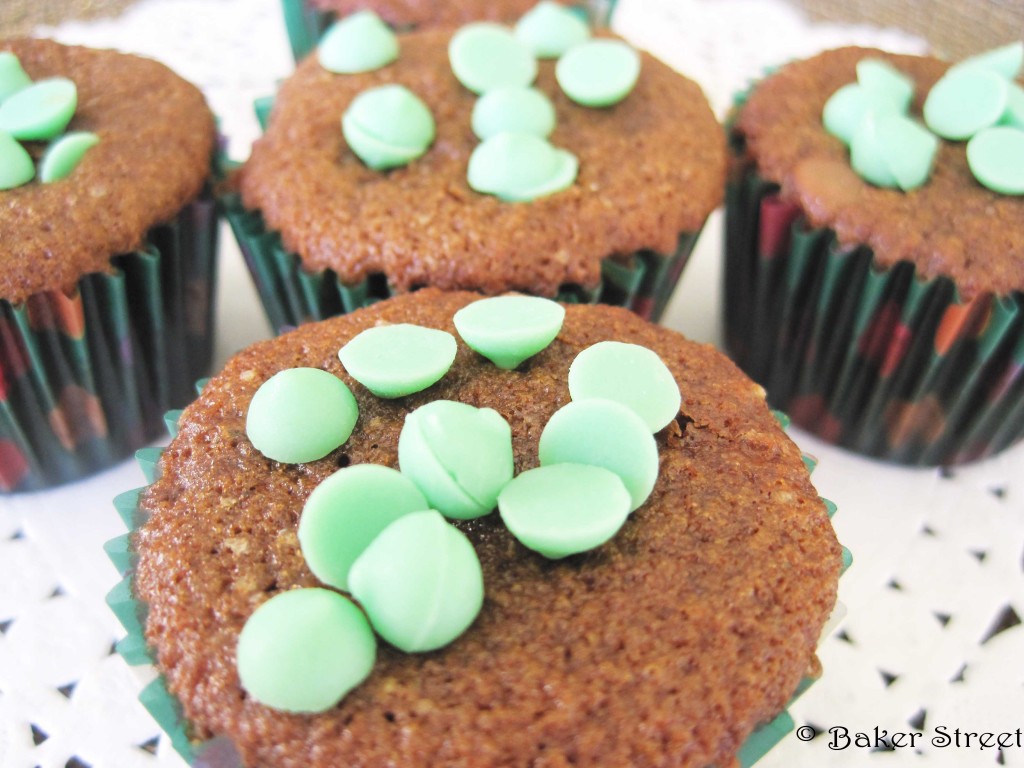 A sure shot winner recipe, I always go back to Nigella Lawson's Double Chocolate Muffin Recipe. It's versatile, fairly simple and tastes divine every single time.
Apart from the simple double chocolate chip, I have made two more versions – mint and peanut butter.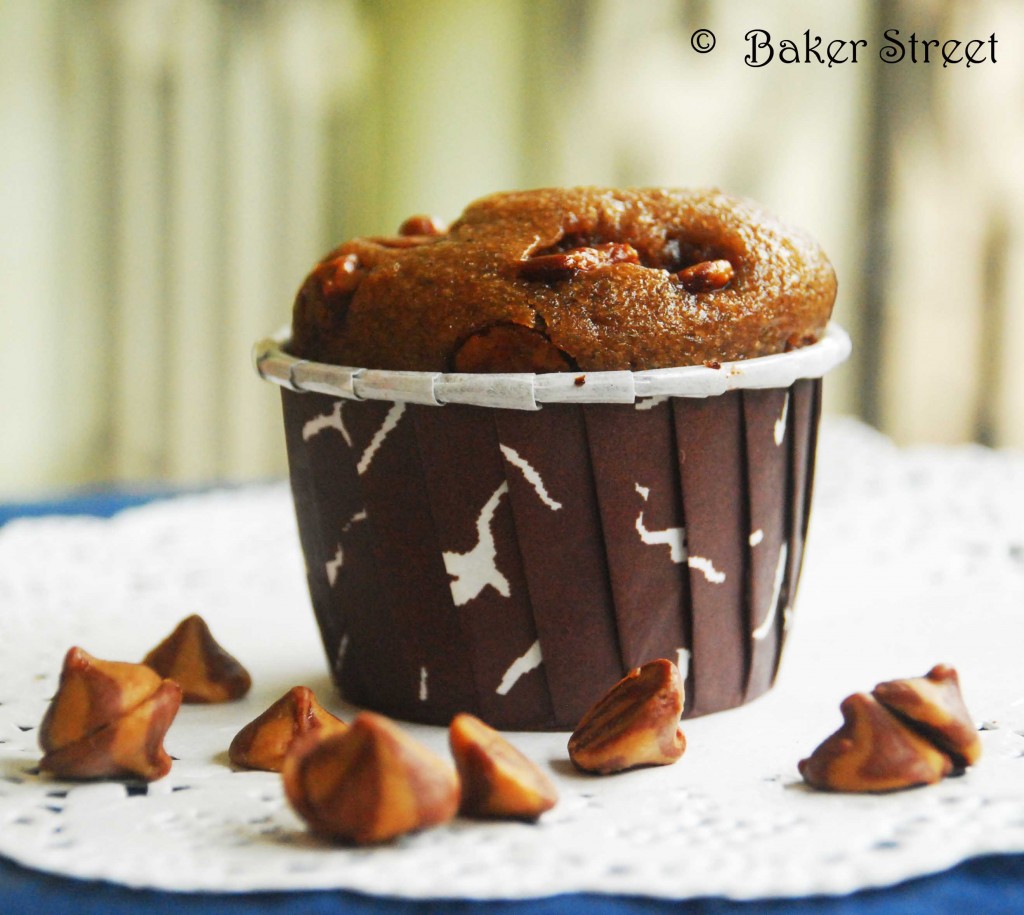 Muffin Monday: Double Chocolate Muffins
Author:
adapted from Nigella Lawson
Recipe type:
Muffins, Dessert
Ingredients
250g plain flour
2 teaspoons baking powder
Half?teaspoon bicarbonate soda
2 tablespoons best quality cocoa
175g caster sugar
150g chocolate chips (plus more for sprinkling later)
250ml milk
90ml vegetable oil
1 large egg
1 teaspoon real vanilla extract
Instructions
Preheat the oven to 200C / 400F and line a 12hole muffin tray with paper cases.
Weigh out the dry ingredients into a large bowl.
Pour all the liquid ingredients into a measuring jug.
Mix both together – it will be a runny batter but spoon into waiting muffin cases.
Sprinkle more chocolate chips on top then cook for 20 minutes or until the muffins are risen and springy
Notes
For Mint Chocolate Muffins – Replace the vanilla extract with ½ tsp mint extract and ½ cup mint chocolate chips For Peanut Butter Chocolate Muffins – Fill the cupcake liner ⅓ full, place a spoonful of creamy or crunch peanut butter and cover with batter. Top with peanut butter and chocolate swirl chips.
Our muffin monday team today has 7 fantastic bakers: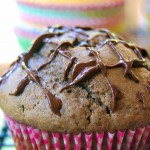 Junia, author of Mis Pensamientos, is a food blogger inspired to find creative ways to eat healthy and cook schmancy vegan delights for her family and friends. She has very efficiently adapted this recipe and made it both vegan and gluten free. Click here to view her post. And follow her on twitter: @juniakk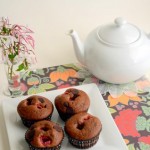 I'm delighted to have Annapet bake with us once again. She has magically incorporated two of my favorite chocolate combinations together. Orange Chocolate and Raspberries. She used Orange Blossom Water in lieu of vanilla and a pinch of kosher salt and two (2) fresh raspberries per muffin. You can imagine the divinity of biting into raspberries laced with molten chocolate. Click here to view her post. Follow her on twitter: @thedailypalette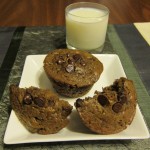 Kristen from Mind Your Bees and Trees. A new blog that focuses on mindful eating–being aware of the foods we put into our bodies and choosing to eat real, unprocessed foods. She adapted the recipe adding cane sugar, skimmed milk and chopped walnuts. Click here to view her post.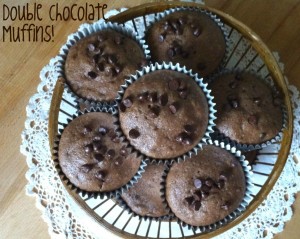 Yuri, Our Dominican-Japanese island baker is back this week with her take on Nigella's muffin recipe. She not only reduced the quantity of oil by half but she also used olive oil. Another interesting twist she added was using a mixture of coconut flour along with all purpose flour. Click here to view her post.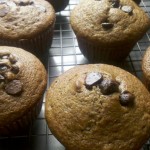 Elizabeth is a writer by profession and has created food advertising for global ad agencies. She loves to cook, photograph and write about her Filipino & Asian culinary adventures on her 2 blogs  Queens Notebook and Asian American Mag. Click here to view her post and follow her on twitter @AnalystQueen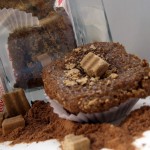 Malou, Author of Skip to Malou is joining us for the first time. She's used Milo in place of cocoa and choco nut instead of chocolate chips. Click here to view her post and follow her on twitter: @malou_nievera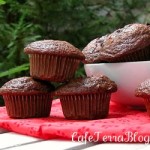 Terra, Author of Cafe Terra Blog is back this week. Our yoga loving food stylist has baked a lovely coffee version. Click here to view her post. Follow her on twitter: @cafeterrablog
Happy Baking!