She's had a long bittersweet affair with the rain. She stared out the window, her chin on the windowsill padded by a book, taking in the smells of the earth. A chill went up her spine with the forceful drumming of rain falling hard and sudden on the tin roof. She was suddenly hungry. Something savory. It came in a flash. The idea of cheese, ham, bacon, and olive baked into a loaf of bread was irresistible from taking shape.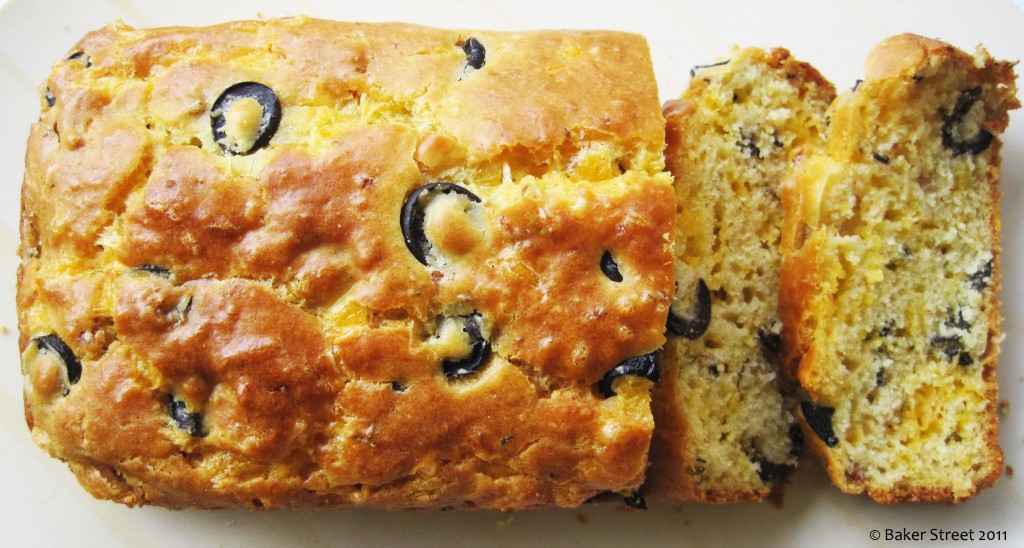 Flour to be sifted. A quick whisk of egg and milk. Bacon-ham-cheese in the mix. It's a breeze. Nothing quite like the smell and taste of freshly baked bread. Serve warm, right out of the oven with a dollop of butter and cream cheese, and take yourself to a fuzzy and warm place.
Here is my adaptation of Cheese and Chive Bread from Dorie Greenspan's Around My French Table.
Cheddar-Ham-Bacon and Olive Bread
Author:
Adapted from Dorie Greenspan | Around My French Table
Ingredients
1-2/3 cups all-purpose flour
2¾ teaspoons baking powder
teaspoon salt
4 eggs, at room temperature
½ cup whole milk
6½ tablespoons olive oil
11/2 tablespoons ham, chopped into tiny bits
11/2 tablespoons bacon, cooked and chopped into tiny bits
11/2 Cheddar cheese, coarsely grated (about 1½ cups)
⅔ cup pitted black olives, sliced into rings
Instructions
Preheat the oven to 400F. Grease a 8½-x-4½-inch loaf tin.
In a large bowl whisk the flour, baking powder, and salt together and make a well in the center.
In another bowl lightly beat the eggs, then whisk in the milk, olive oil, and ham.
Pour the egg mixture over the flour mixture and stir gently to blend.
Fold in the cheese, ham, bacon and olives.
Bake the loaf for 10 minutes.
Reduce the oven temperature to 375F and continue to bake the loaf for approximately 35 minutes, until it's puffed and golden, or a toothpick inserted into the center comes out clean.
Transfer the pan to a cooling rack and let it rest for 5 minutes, then turn it out.
Let cool for 10 minutes. Serve warm with a dollop or butter.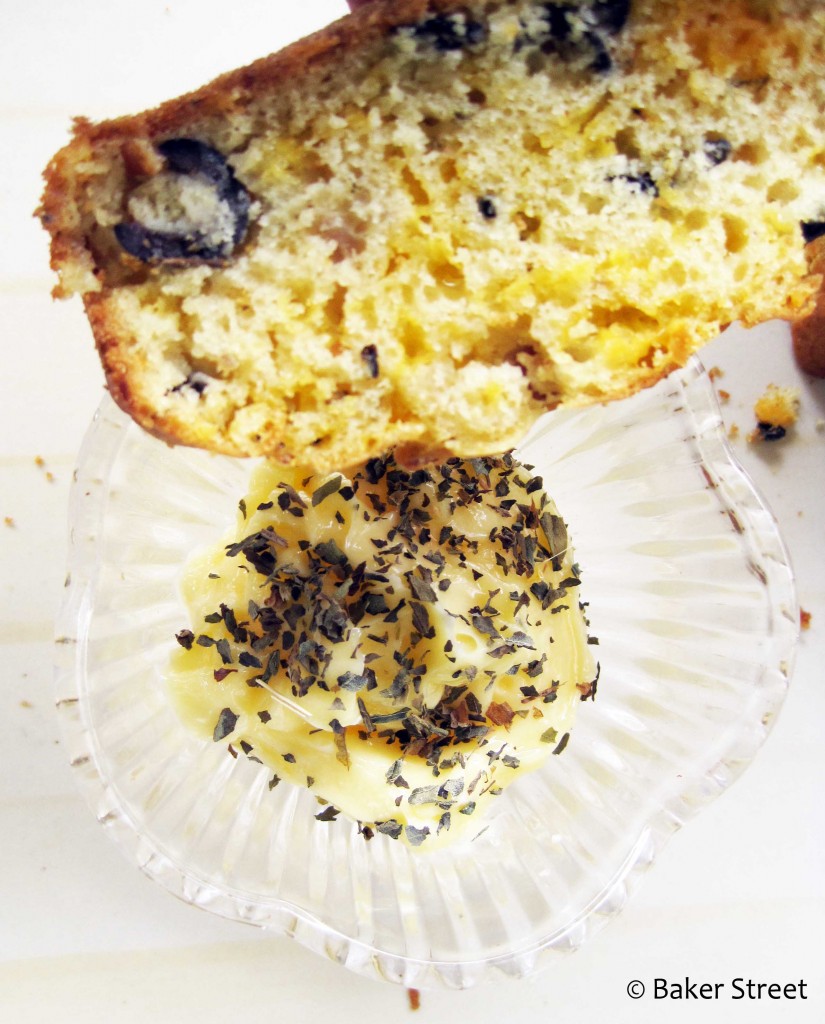 Happy Baking!