Amidst the madness that reigns: the day job, my house and social obligations; blogging seems to be the perfect antidote for my overworked mind and body. You want to come back at the end of the day and unwind with a glass of wine and enjoy the lovely concoctions your fellow bloggers have created, so what if they're only virtual.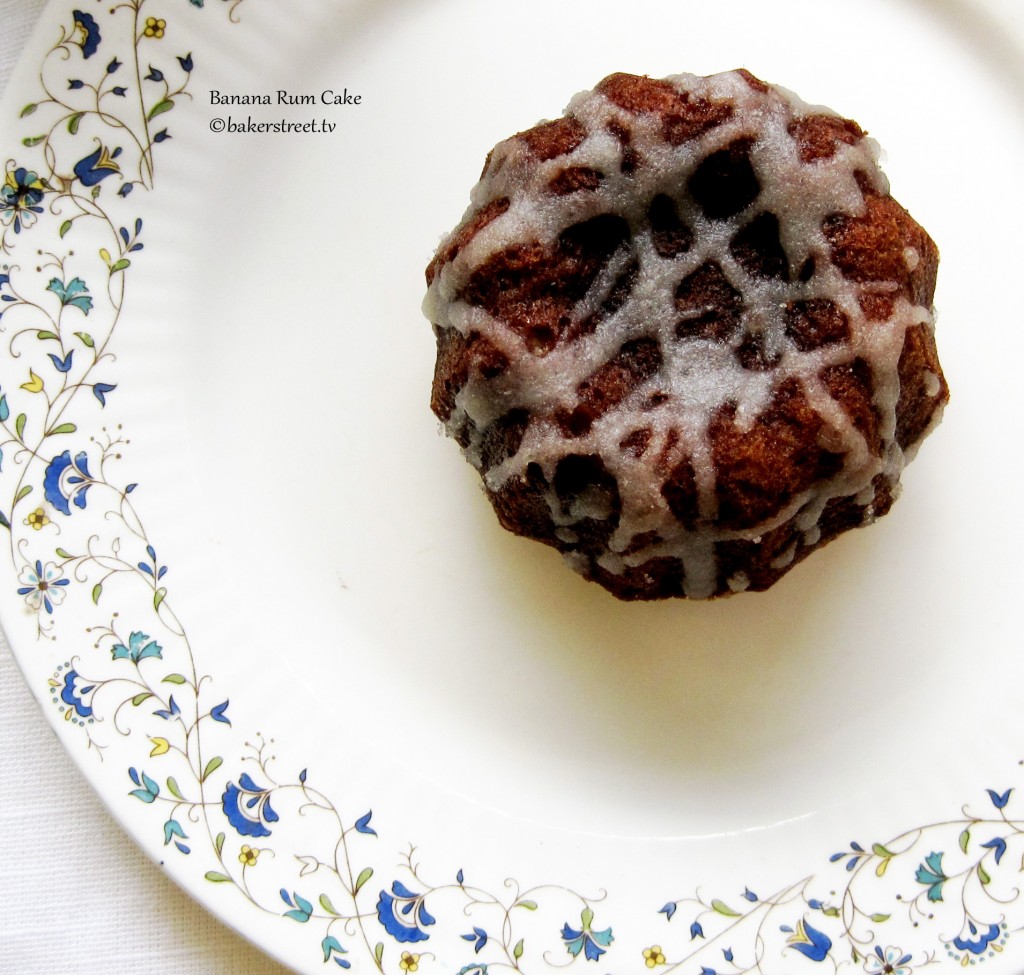 It's on the weekends that I get that window to bake. The act itself is reassuring, let alone the happiness heralded by comfort food. Nothing quite like sneaking into  the kitchen for a midnight snack and helping yourself to a sliver of cake.
Every baker has their go-to recipe for a banana cake. And there are hundreds of variations too: raisins, cinnamon, walnuts, chocolate chunks, pecans, caramel, streusel, … the possibilities are endless. One of the variants I absolutely love is the one with rum. A simple cake with ripe bananas. Laced with rum, a little sweet and moist makes it a perfect tea and coffee accompaniment.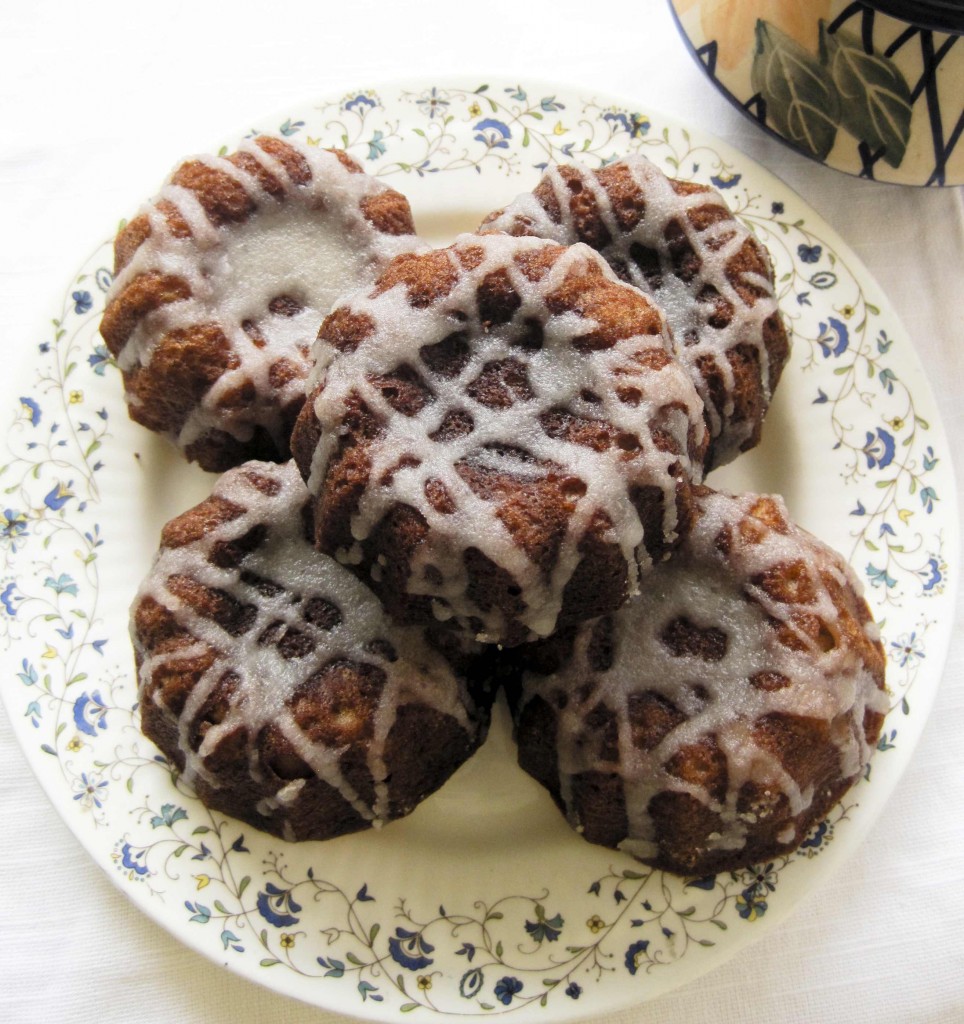 Banana Rum Cake
Ingredients
½ cup butter, room temperature
1½ cups sugar
3 large eggs
1½ tsp vanilla extract
¼ cup vegetable oil
3 ripe, medium bananas, mashed (about 1 – 1¼ cups)
3 tbsp dark rum
2¾ cups all purpose flour
2 tsp baking powder
½ tsp baking soda
½ tsp salt
½ cup buttermilk
For The Rum Drizzle:
2 tbsp dark rum
1 tbsp milk
1 tsp vanilla extract
1½ – 2 cups confectioners' sugar
Instructions
Preheat oven to 350F and grease a 10-inch bundt pan or 6 mini bundt tray
In a large bowl, cream together butter and sugar until light.
Beat in the eggs one by one, beating till incorporated
Beat in vanilla extract, vegetable oil, mashed bananas and rum.
In a medium bowl, whisk together the flour, baking powder, baking soda and salt.
Add half of the flour mixture to the butter mix and stir to combine. Add in the buttermilk, followed by the remaining flour mixture.
Pour batter into prepared pan
Bake for 45-50 minutes, or until a toothpick inserted into the center of the cake comes out clean.
Allow cake to cool for 10 minutes in the pan, then turn cake out onto a wire rack to cool completely.
For The Rum Drizzle:
Beat together rum, milk, vanilla and about ½ cup confectioners sugar in a bowl until smooth.
Gradually blend in additional confectioners sugar until you have a glaze that is smooth and thick enough to drizzle over the cake.
How do you like your banana bread? Share your favorite banana bread / cake recipe.
Happy Baking!