We kickstarted our holiday muffin series with pure chocolate and cream cheese indulgence. Flour sifted, beater in hand, am ready to share with you yet another magical and scrumptious recipe.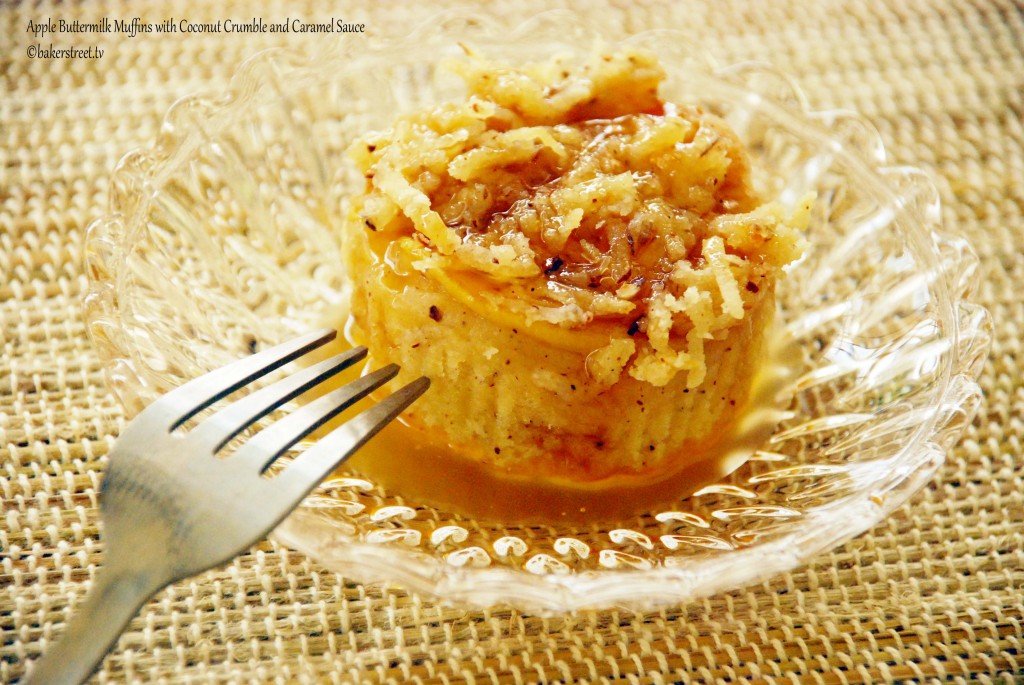 We're baking Apple Muffins with Coconut Crumble. The combination of apple and coconut is surprisingly divine. The original recipe is from Women's Weekly and calls for pie apples. I substituted that with homemade caramelized apples. I also change the process a little, I did not add the caramel apples into the batter, opting instead for layers. First the batter, then the caramelized apples and then the coconut crumble. The luscious apples transformed into a perfect topping with just a little sugar and butter.
In the spirit of the holidays and with the promise of indulgence I went one step further and made us a caramel sauce to drizzle on top. The sauce is simple but really adds to the flavor.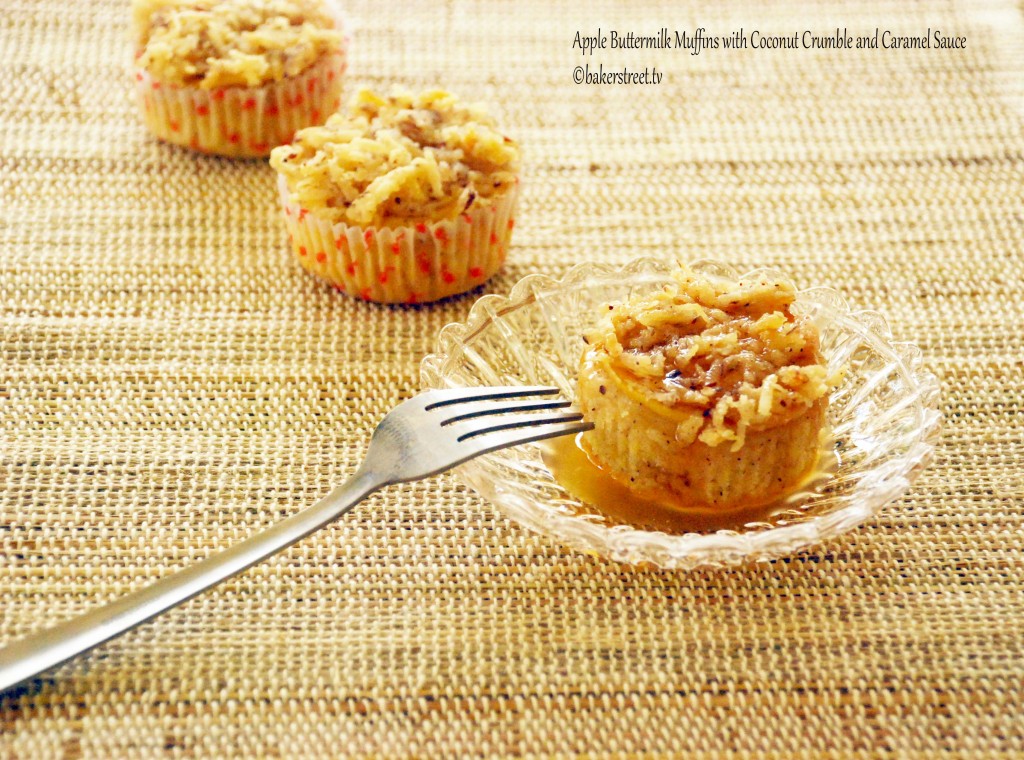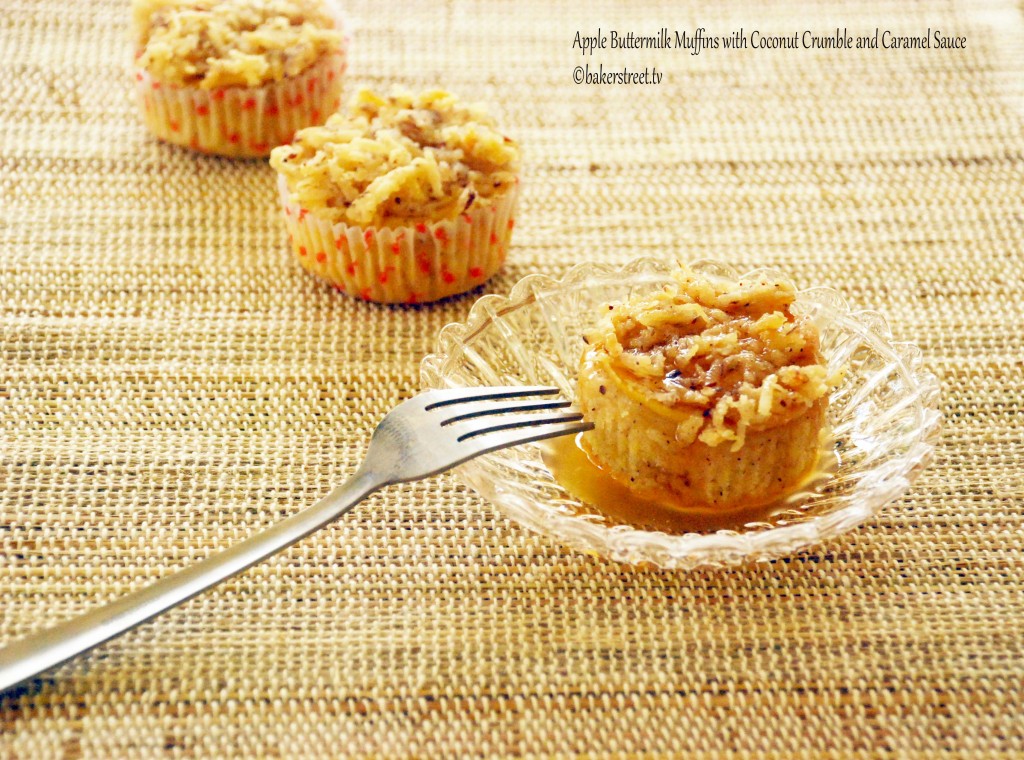 Even though these muffins make for a scrumptious snack with your tea, I would highly recommend it served warm, drizzled with a homemade caramel sauce and a dollop of ice cream.
Muffin Monday: Apple Buttermilk Muffins with Coconut Crumble
Ingredients
For the muffin:
21/2 cups self raising flour
¾ cup firmly packed brown sugar
1 teaspoon cinnamon
410g can pie apples
1 egg
⅔ cup buttermilk
½ cup vegetable oil
For the coconut Crumble:
¼ cup plain flour
11/2 teaspoons caster sugar
½ cup flaked coocnut
20 grams butter
For the caramel sauce:
1 cup firmly packed brown sugar
1 cup cream
40 grams butter
Instructions
Preheat oven to 400F / 200C
For the coconut crumble:
Place all the ingredients in a small bowl and rub the butter using your fingertips till it is nice and crumbly. Set aside.
For the muffins:
Grease or line a 12 hole muffin pan
In a large bowl, combine flour, sugar and cinnamon. Stir in the apple. Do not over mix.
In a measuring jug or medium bowl, combine egg, buttermilk and oil.
Pour the buttermilk mixture into the apple mixture and mix gently.
Assemble:
Spoon the mixture equally into the prepared pan and top with coconut crumble.
Bake in a preheated oven for 15-20 minutes. In the meantime prepare the caramel sauce.
For the caramel sauce:
Combine ingredients in a medium saucepan and stir over heat without boiling until the sugar has dissolved.
Simmer the gas for about 3 minutes without stirring or until the sauce has thickened slightly.
Serve the muffin warm with a drizzle of caramel sauce and ice cream.
Holiday Muffin Monday: Round Up
Happy Baking!